What are your thoughts on the recent trend of Japanese investors investing in Vietnam's mergers and acquisitions (M&A) market?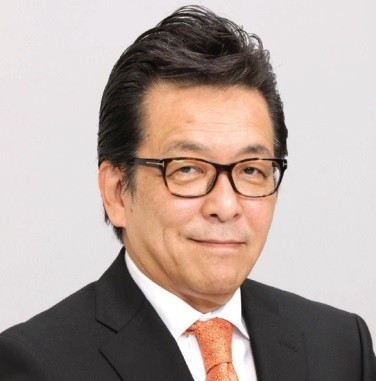 Masataka "Sam" Yoshida, head of the Cross-border Division of RECOF Corporation and CEO of RECOF Vietnam Co., Ltd
In the first half of 2021, in which 13 transactions were announced, Vietnam ranked fourth among all nations in which Japanese companies invested, after the United States, Singapore, and the United Kingdom only. In the previous year, Vietnam ranked sixth with 23 transactions announced.
The largest transactions in the past two years happened to be in the financial sector, with key deals including Sumitomo Life Insurance increasing its stake in Bao Viet Holdings, and SMBC Consumer Finance investing in FE Credit. There have also been a few major transactions in the real estate sector, but activities have been less active than in previous years.
Under the constraints of the pandemic for more than a year and half, some Japanese investors we know have become impatient and have started considering new investments. This summer's difficulties with COVID-19 in Vietnam was untimely, but we do hope the situation will remain under control before too long.
Generally speaking, the value of transactions in Vietnam is increasing in line with the growth of the economy, and Japanese companies have become more confident in investing larger amounts.
What impact has the pandemic had on Vietnam's M&A market?
Travel restrictions have had a serious impact on cross-border M&A activities, especially for new investors in Vietnam. Japanese investors emphasise the importance of meeting owners and management teams, as well as seeing assets such as factories, offices, and shops before making investments, especially when they invest in Vietnam for the first time.
According to our analysis, the majority of the transactions in 2020 and 2021 were made by major Japanese corporations with Vietnamese offices or by Japanese companies with previous experience of acquiring Vietnamese companies in the past. In every case, the negotiation process took much longer than usual due to the obstacles imposed by the pandemic.
M&A deals in industrial zones and logistics enterprises have increased sharply. What are the factors that fuel this trend?
Firstly, it goes without saying that these markets in Vietnam have considerable future growth potential. As US-China trade tensions escalated, the trend of manufacturing shifting away from China to Southeast Asia has benefited the region, and the pandemic has indeed accelerated this trend. Within the region, Vietnam outperforms many other economies not only by its geographical location but also on key macroeconomic indicators such as consistently high economic growth, competitive labour costs, favourable tax incentives, stable political climate, and the booming e-commerce sector. The participation of Vietnam in several free trade agreements and the fast rise of foreign direct investment into the country are further indicators of its attractiveness to do business with.
A number of tech giants and multinational manufacturers have announced expansions or planned relocations to Vietnam, which would result in greater demand for industrial space and logistics activities. The Japanese government even decided to allocate part of its pandemic stimulus package for manufacturers to shift production out of China to other countries, and many of them selected Vietnam. M&As have always been a popular business strategy for companies looking to expand into new markets. It is even more popular in Vietnam where local players who have access to large land banks are generally restricted by their limited access to capital and technology, while foreign counterparts can offer capital, technology, and more added-value services in warehousing and logistics.
What other areas have seen an uptick in M&A transactions recently, and what is the significance of this shift?
Deals have endured a particularly sharp decline recently given the great deal of business environment uncertainty and travel restrictions. Yet Vietnam was still expected to remain one of the fastest-growing economies in Asia. Deals that have been held together during this time have demonstrated investor belief in the long-term potential of Vietnam.
Technology, healthcare, and financial services were relatively active areas among dealmakers. The pandemic accelerated particular demand for digital services and the underlying technology that help societies and businesses function digitally. Thus, a 'buy over build' philosophy has been a preferred approach by everyone from tech giants to smaller groups in order to quickly adjust. In addition, we have seen growing momentum in the expansion of fintech and e-commerce sectors. As consumer behaviour changes, a number of startups in digital payment and e-commerce are understood to be raising million-dollar funding rounds from numerous global investors.
The pharmaceutical and healthcare sectors have also been attractive to investors, especially in sub-segments such as personal protective equipment. Finally, manufacturing has also been growing and active thanks to multinational companies shifting their manufacturing base from China, but this has mainly still been favoured in terms of greenfield investment rather than M&A.